Submitted by admin on October 30, 2009 - 2:00 pm
I recently heard about The Rachel Elizabeth Barton (REB) Foundation and thought I'd share this beautiful organization with you all.
The REB Foundation, a tax-exempt 501(c)(3) charitable organization, was founded in 2001 to expand awareness of and appreciation for classical music. It provides services and funding for classical music education, research, performances, and artists, to benefit listeners and learners alike. Current projects include an instrument loan program, grants for education and career, and creation of a supplemental curriculum of music for strings by composers of African descent.
I've always heard about classical music having phenomenal affects on the brain. According to Music and the Brain's Laurence O'Donnell, music has a positive affect on our memory. "Mozart's music and baroque music, with a 60 beats per minute beat pattern, activate the left and right brain. The simultaneous left and right brain action maximizes learning and retention of information."
To find out more about The REB Foundation and how you can help, click here.
Submitted by admin on October 29, 2009 - 2:00 pm
The Jane Carter Solution believes that "hair is hair," and that segmenting hair care by ethnicity can affect how diversity and a multicultural coexistence can be viewed. The company also believes that what you put on and in your body should promote wellness, and also be kind to the earth.
This week I am giving away one of these great Travel Kits, offers convenience for taking care of your tresses when you hit the road. Since I am often traveling for video shoots, Fitness Industry presentations and PR events I always need travel size products. And since the productsin the Jane Carter Solution line were developed for dry hair and/or color treated hair (like mine) I am all too happy to have this hair arsenal in my bag. The travel kit includes: 5 of the line's best selling hair care products in 2 ounce sizes, including: Moisture Nourishing Shampoo, Nutrient Replenishing Conditioner, Revitalizing Leave In Conditioner, Condition & Sculpt, Wrap & Roll, and Nourish & Shine.
I'm giving away the Travel Kit today so be sure to enter your comments below for your chance to win!
*To qualify for this prize, make sure to enter your comment by next Thursday, 7:00am PST*
Best of Luck!
Submitted by admin on October 28, 2009 - 2:55 pm
Pumpkin Pie Shake Recipe
by Kathy @ The Lunchbox
vegan, serves 2-3
15 ounces organic canned pumpkin – 1 can (not pie mix)
*Farmer's Market brand of organic pumpkin really is my fave.
1/4 cup raw cashews
1/4 cup non-dairy milk, vanilla (soy or hemp preferred)
2 Tbsp maple syrup
1/4 cup vegan chai tea concentrate
2 Tbsp soy milk creamer
2 dashes cinnamon
1 dash cayenne
2 dashes nutmeg
pinch of salt
1 1/2 cups ice (coconut water ice cubes approved for this pie shake)
optional: 1/2 frozen banana, pinch of flax seed oil/meal for added nutrition
Directions:
1. Add all your ingredients, except the ice, to the blender.
2. Blend on high until smooth. Yes the pumpkin will make this smoothie thick, so be patient while blending. If you need to add more 'milk' go ahead.
3. Keep blending and slowly add in the ice. Make sure it blends icy-smooth! Again, if you need to add a bit more liquid, do it gradually. You can always do a taste test before pouring and modify as needed to suit your own tastes. I added in a few extra cashews because I liked the body and flavor that they added.
4. Pour, sprinkle with cinnamon on top. Whipped rice cream-optional, but yummy.
Serve! Delicious any time of day. Dessert-friendly.
And yes, it will taste like pumpkin pie! Bold beautiful pumpkin flavor.
Notes and Alterations:
Table for One? Just making this smoothie for yourself? You can easily halve the ingredients for a nice sized smoothie for 1.
Creamier? If you want to turn up the 'creaminess' a notch, add in a bit more soy cream, non-dairy milk and even a spray of whipped cream blended right into the blender.
Dessert Please! You can easily make this into a delicious pumpkin-ice-cream style shake by removing 1 cup of ice from the recipe and replacing it with a big scoop of vegan soy/hemp/coconut/rice cream. Vanilla flavor of course.
Perfectly Pumpkin: Feeling super adventurous and cringe at 'canned veggies'. Well OK, grab a 'pie pumpkin' roast it, puree it and chill the pumpkin puree in the fridge. Use it in place of canned! I haven't tried this, but I'm sure it's super-yum.
Submitted by admin on October 27, 2009 - 4:00 pm
Check out this video of Gloria Gaynor performing on the View. My brother, John Caban, is playing the guitar right behind her on the left.
Submitted by admin on October 26, 2009 - 2:00 pm
Beautiful Woman
by Fion Lim
Beautiful woman,
come out and play,
reveal your inner treasures.
The sparkle in your eyes,
the natural swing in your walk,
you radiate excitement and enthusiasm.
You need no latest fashion,
No expensive hair cuts,
No blinding big accessories.
You glow in your passions,
passionate in your pursuits,
you know what you are made of.
You are not easily bothered,
by the mindless opinions of others,
you know very well where you want to go.
you are a joy to watch,
an inspiration to others,
your pure soul an endless marvel.
Beautiful woman,
let your brilliance shine through,
your eyes speak of true inner beauty.
Submitted by admin on October 23, 2009 - 4:16 pm
I just learned about Kids Enjoy Exercise Now (KEEN). KEEN is a national sports programs that offers free non-competitive sports and activities for children with disabilities, that fosters self esteem, builds confidence and increases their skills and talents. KEEN is need of volunteers. If you are interested in helping KEEN in any way please Click Here. Also, on November 1, KEEN is having a fundraiser, here in the Los Angeles area. To purchase tickets for learn more about the fundraiser, or to purchase tickets, please Click Here.
Submitted by admin on October 22, 2009 - 10:30 am
I was just turned on to these great lip products, Marina Cosmetics, inspired by the sea. You know that I love the sea. What's not to love about it? The sea evokes life, renewal, rejuvenation. And marine plant life has been found to be an amazing source of minerals, antioxidants and natural oils, particularly beneficial to reverse the signs of aging in the skin. Marina Cosmetics founder, Kristen Null-Croner, sought to bring the restorative powers of the sea to enhancing women's beauty. Dedicated to developing a pure, natural cosmetic that delivers both treatment and color, she set her sights on one of the most moisture-deprived areas of the face – the lips. "Ingredients that come from the sea deliver superior benefits," says Kristen Null-Croner, "but I was also very particular about every other ingredient, incorporating only those that could provide healthy, restorative care." Marina Cosmetics believe in keeping it natural. Marina Cosmetics contain Ecocert and organic ingredients to bring the most advanced care and health-benefits to the lips. What I love most about Marina Cosmetics lip products is that each one glides on smoothly and evenly, nourishing lips with a creamy, comfortable feel that is never sticky or tacky.
This week not 1 but 2 lucky winners will receive the CARIBBEAN SEA PINKS Collection which includes lively, upbeat, flattering shades ranging from soft seashell pinks to dazzling brights.
Leave a comment, below, for your chance to win a Marina Cosmetics Caribbean Sea Pinks Lip Collection. For more information on Marina Cosmetics please Click Here.
*To qualify for this prize, make sure to enter your comment by next Thursday, 7:00am PST*
Submitted by admin on October 21, 2009 - 2:00 pm
Self.com reported 30 healthy snacks that are less than 200 calories.
Here's the list for you!
Craving salty?•5 olives (any kind) (45 calories)
•1 small Martin's pretzel (50 calories)
•2 oz Applegate Honey and Maple Turkey Breast wrapped around 2 bread-and-butter pickles (80 calories)
•1/4 cup hummus, 3 carrot sticks (80 calories)
•1 Laughing Cow Light Swiss Original wedge, 3 pieces Kavli Crispy Thin (85 calories)
•One 1-oz package tuna jerky (90 calories)
•1 oz buffalo mozzarella, 1/2 cup cherry or grape tomatoes (94 calories)
•1 bag Baked! Cheetos 100 Calorie Mini Bites (100 calories)
•15 Eden's Nori Maki Crackers rice crackers (110 calories)
•1 cup unshelled edamame (120 calories)
•50 Eden's Vegetable Chips (130 calories)
•One 1-oz package of Planters NUT-trition almonds (130 calories)
•1/4 cup Trader Joe's Chili con Queso, 18 baked tortilla chips (140 calories)
•1/2 cup pumpkin seeds in shell (143 calories)
•2 pieces (30 grams) prosciutto, 4 dried figs (154 calories)
•1 Subway Turkey Breast Wrap (190 calories)
Craving sweet? •1 package Original Apple Nature Valley Fruit Crisps (50 calories)
•1 packet O'Coco's Mocha cookies (90 calories)
•1 Jelly Belly 100-calorie pack (100 calories)
•One 100-calorie pack Trader Joe's Chocolate Graham Toucan Cookies (100 calories)
•One 100-calorie Balance Bar (100 calories)
•1 Starbucks Mocha Frappuccino bar (120 calories)
•1 package Back to Nature Honey Graham Sticks (120 calories)
•1/2 banana rolled in 1 tbsp frozen semisweet chocolate chips (123 calories)
•2 tbsp Better 'n Peanut Butter, 4 stalks celery (124 calories)
•1 bag Orville Redenbacher's Smart Pop Butter Mini Bags topped with a spritz of butter spray and 1 tsp sugar (126 calories)
•24 Annie's Chocolate Chip Bunny Graham cookies (140 calories)
•Half of a 1.08-oz container of M&M's Minis mixed with 1/3 cup lowfat granola (145 calories)
•1 McDonald's Fruit 'n Yogurt Parfait (160 calories)
•1 container Fage Greek Total 2% fat yogurt, 2 tsp honey (173 calories)
Submitted by admin on October 19, 2009 - 4:43 pm
Researchers from the National Weight Control Registry, a database of more than 3,000 people who have lost at least 60 pounds and kept it off for an average of 6 years, found that eating breakfast every day was a weight control strategy for 78% of the people in the registry. People who kept off weight long-term also reported eating a low-fat diet and exercising for an hour or more each day.
Make sure you're eating a good breakfast. Donuts and coffee don't count! Include proteins and grains in your breakfast and you'll see results quickly.
Submitted by admin on October 16, 2009 - 2:00 pm
On October 24th, Greenpeace is teaming up with other coalitions and people all over the nation to inform our leaders that it's time to save the earth. It's no joke and global warming is becoming worse each and everyday we sit around and leave it to others to do something about it.
There are several events going on in the nation and you can do your part by attending.
Click here to find an event near you!
Submitted by admin on October 15, 2009 - 5:34 pm
Today's giveaway is brought to you by Social Couture. Social Couture is an on-line store for party and entertainment products. They have pre-packaged parties with complete themes to make your life easier so that throwing a party is hassle free and fun, the way it's supposed to be! All you have to do is choose an occasion, and Social Couture will provide you with a "party-in-a-box." It's that simple!
Social Couture is also a great contributor to Green. They have recycled, high quality materials that are 100% disposable like their garden party (see above).
To win your own party, please visit SocialCouture.com and look through their selection of parties.
Please enter a comment including what your ideal party would be and why.
Submitted by admin on October 14, 2009 - 2:00 pm
Does your daily diet consist of healthy greens that are good for your health and metabolism?
Ask yourself if you want to eat foods that have cancer-fighting agents, antioxidants that clean out the gunk in your system, and fibers to speed up your metabolism. If your answer is yes to all of these, then you should be eating the right greens. Add the following fruits and vegetables to your next grocery list and you'll be on your way to a longer and healthier life!
Broccoli
Kale
Romaine lettuce
Bok choy
Zucchini
Collard greens
Brussel Sprouts
Turnip greens
Spinach
Asparagus
Celery
Cucumbers
Cabbage
Artichoke
Okra
Kiwi
Honeydew Melon
Lime
Green bell pepper
Submitted by admin on October 13, 2009 - 5:01 pm
Check out the Green Song!
Submitted by admin on October 12, 2009 - 2:30 pm
Planet earth is such a beautiful place and sometimes we take for granted that it's one of a kind. There are so many things we can do to help save the earth. Time Magazine says "don't blow it – good planets are hard to find." For 100 simple things you can do to help save the earth, click here.
Submitted by admin on October 9, 2009 - 4:00 pm
US Children are 12 times more likely to die by gunfire than children in 25 other industrialized countries combined. That's an outrageous amount and Guns4Cameras.org is taking action to help save the lives of these children. Their unique tactic is to go around the country and educate kids that are affected by gun-violence. They give them the knowledge and gift of having an option to shoot a video camera to "Aim to Live," rather than a gun that kills.
You can find out more about this organization and how you can help by clicking here.
Submitted by admin on October 8, 2009 - 2:00 pm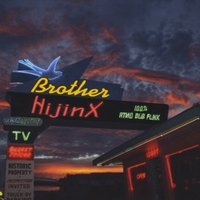 Today's giveaway is brought to you by my brother all the way in New York. He is in the "atmo-dub-funk" band Brother Hijinx, which equates to deep atmospheric grooves with a large helping of sonic dub-a-licious funk.
They are currently in the studio mixing their new single "In Stereo" due out for FREE "High Resolution" download before the end of the month! You can win their CD here by entering your comment below.
Find out more about Brother Hijinx and their upcoming show dates by clicking here.
Submitted by admin on October 7, 2009 - 4:30 pm
Real Simple Magazine has "real simple" dinner recipes I've been trying out. They are healthy and delicious and if I can make it, any one can!
Click here to get the recipes for the following dinner entrées:
Monday: Tilapia With Peppers and Olives
Tuesday: Beef and Bok Choy Stir-Fry
Wednesday: Spicy Orange-Glazed Drumsticks With Green Beans
Thursday: Roasted Pork With Brussels Sprouts and Apricots
Friday: Spaghetti With Sweet Potatoes and Ricotta
Submitted by admin on October 6, 2009 - 2:00 pm
My brother, guitarist John Cabán, played with Gloria Gaynor in Panama this past weekend. Just thought I'd share this amazing song with all you phenomenal folks!
Have a fantastic day!
Submitted by admin on October 5, 2009 - 5:00 pm
It was the International Day of Non-Violence on Friday October 2, in honor of Ghandi's birthday.
It has been 61 years since he passed away but his words still hold a strong presence.
Here are a few of my favorites:
You must be the change you want to see in the world.
– Mahatma Gandhi
The weak can never forgive. Forgiveness is the attribute of the strong.
– Mahatma Gandhi
I want freedom for the full expression of my personality.
– Mahatma Gandhi
Hate the sin, love the sinner.
– Mahatma Gandhi
Freedom is not worth having if it does not include the freedom to make mistakes.
– Mahatma Gandhi
Strength does not come from physical capacity. It comes from an indomitable will.
– Mahatma Gandhi
Submitted by admin on October 2, 2009 - 3:30 pm
SOS Children is the World's Largest Orphan Charity. Child sponsors and donors worldwide provide a new family and home for more than 78,000 children in 490 unique Children's Villages in 124 countries.
Their mission for the next eight years is to "help a million child sponsors give a million children a family life. Of these, one hundred thousand will be given a new family and home in an SOS Children's Village and nine hundred thousand, who might otherwise be street children, will be able to grow up within their own (extended) family with our support".
To find out more about how you can help, click here.
« Newer Posts
—
Older Posts »