Tentación Thursday – Brother Hijinx
Submitted by admin on October 8, 2009 - 2:00 pm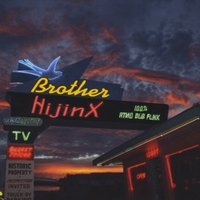 Today's giveaway is brought to you by my brother all the way in New York. He is in the "atmo-dub-funk" band Brother Hijinx, which equates to deep atmospheric grooves with a large helping of sonic dub-a-licious funk.
They are currently in the studio mixing their new single "In Stereo" due out for FREE "High Resolution" download before the end of the month! You can win their CD here by entering your comment below.
Find out more about Brother Hijinx and their upcoming show dates by clicking here.